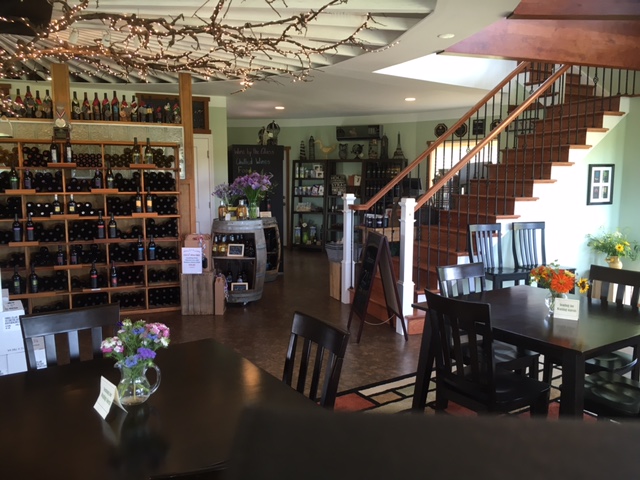 30 Aug

Fabbiolli Cellars Tour
Where it All Began
Fabbioli Cellars is a business and a concept that has been in the works for over 30 years. When we moved to California in 1987, we had in the back of our minds the idea that we could find a piece of land and grow some grapes. It sure sounded easy back then! Kids, life, careers, land prices, cash flow and family steered us back East in 1997. We knew that the idea would not work for us in CA, but our time was well spent in gaining the knowledge, skills and confidence to make it happen in Virginia.
In early 2000, Colleen was driving young Sammy around to get him to settle down and stumbled into a 25 acre parcel in the southern Lucketts area, just north of Leesburg in Loudoun County. We had been seeking land for a while but were unable to find the right piece. Although this piece did not fit all the parameters of a perfect vineyard site, it would be able to grow good grapes. It also filled many other concerns and needs for our family as a home.
The planting began in 2001, along with building the house. The main planting was Merlot with a little Petit Verdot for blending.
Focus on Family
Fabbioli Cellars is incredibly proud of our network of family, friends, employees, and volunteers that contribute year-round to our endeavors. To us, all of these people comprise our extended family. From planting to pruning, crushing to bottling, and delivering to pouring, our team is the key to the success of our rapidly growing business. Bound by a common passion for fine wines, earth-friendly farming, and lasting friendships, we revel in the challenges that each day brings. Confident that our efforts will not only bring us closer together, but will positively impact the experiences of our customers and our community while showcasing the best in Loudoun's rural economy.
Thank you for visiting our site, while you're here please learn more about our team, our accolades, and our vision. Most of all, we hope you will make it out to our tasting room soon!