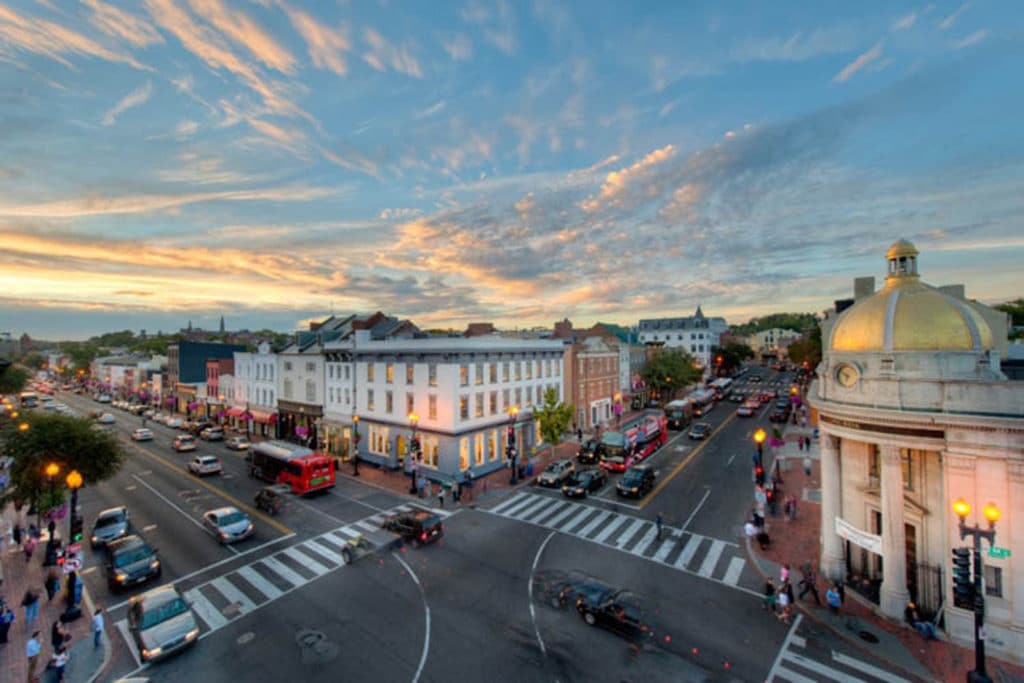 02 Jun

Georgetown: options for every kind of tourists

Georgetown is a classic shopping center in Washington DC, featuring a little bit of everything from independent home decor stores to high-end retail boutiques to national and international retailers. However, the neighborhood offers activities for all types of tourists. Check out some tips on what to do in Georgetown!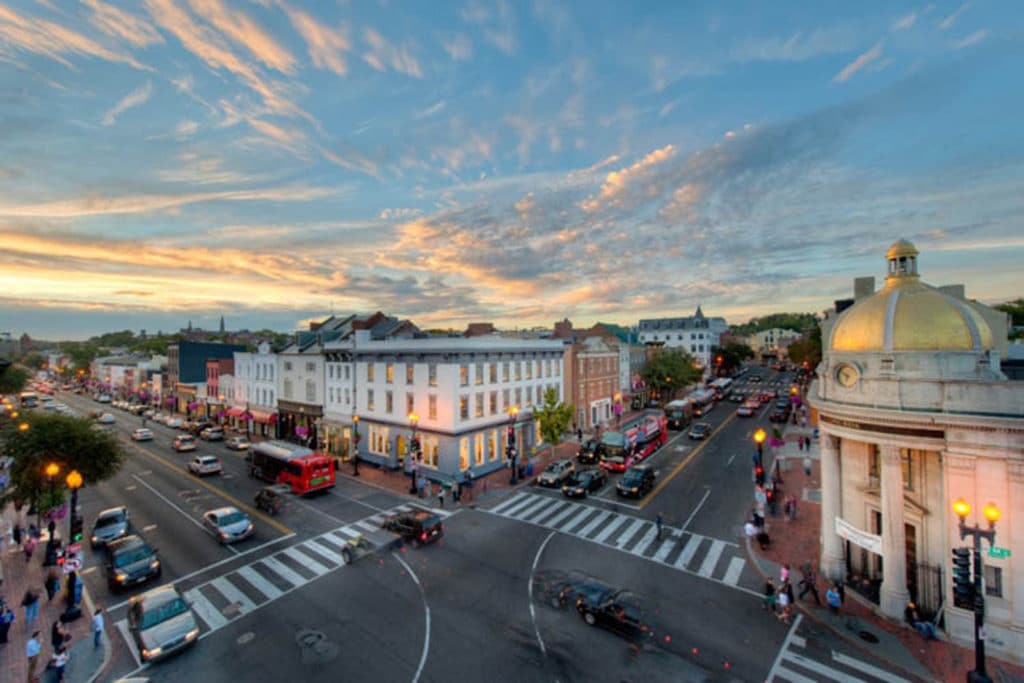 Shopping
Serious shoppers are very familiar with this established shopping center, which features a bit of everything from boutiques such as Billy Reid and Rag & Bone, to an Apple Store perfect for the Macmaniacs.
Boat trip
Georgetown is one of the neighborhoods in DC with access to the Potomac River. Take a boat ride through the monuments of the Georgetown Waterfront and have a fun and relaxing afternoon with another view of symbols like the Jefferson Memorial and The Washington Monument.
Eat (really) well
The neighborhood has a plethora of great restaurants. Do you want options? We give you a few of them: Martin's Tavern, Paolo's, Chez Billy Sud, Nick's Riverside Grill, Farmers Fishers Bakers, Orange Anchor, Kafe Leopold, Fiola Mare, Ristorante Piccolo, Il Canale, Flavio, Cafe Milano, Peacock Cafe, Mai Thai, Pinstripes, Sequoia, Old Glory Bar-b-que, and the Grill Room at the Rosewood.
Exercise
Rent a bike at Big Wheel Bikes and drive around the neighborhood on two wheels. If your level of requirement is higher, you can join the Nike Running Club, Georgetown Running Company or Athleta – all of them are free racing clubs.
Take care of yourself
Allow yourself some pampering! Kim's Nails brings a good price to excellent service. For more luxury, the Luigi Parasmo Salon offers pedicure in oversized leather chairs equipped with built-in iPads.
Trust our services to know Washington DC. Black Hawk Sedans drivers are trained to provide a safety, comfort and privacy experience in the US capital.
Georgetown: options for every kind of tourists
was last modified:
June 12th, 2017
by