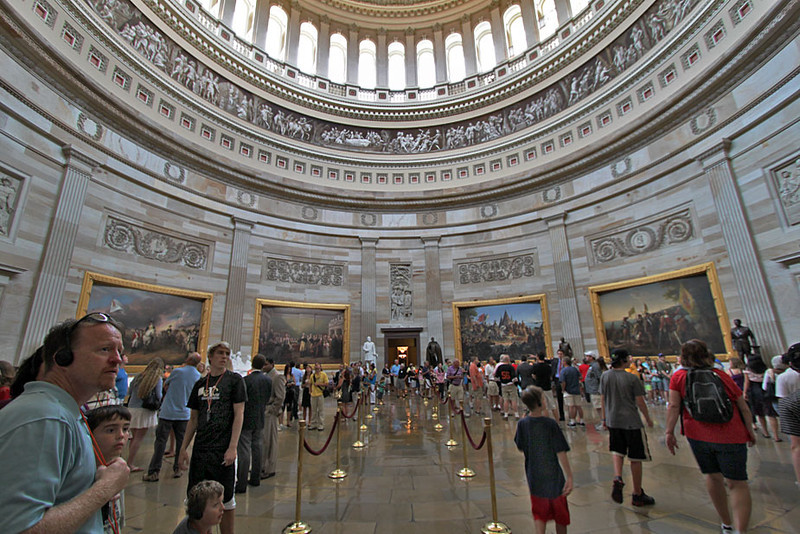 24 Jan

The Capitol seen from the inside
The Capitol seen from the inside
Learn the secrets of the interior of the building housing the US Legislature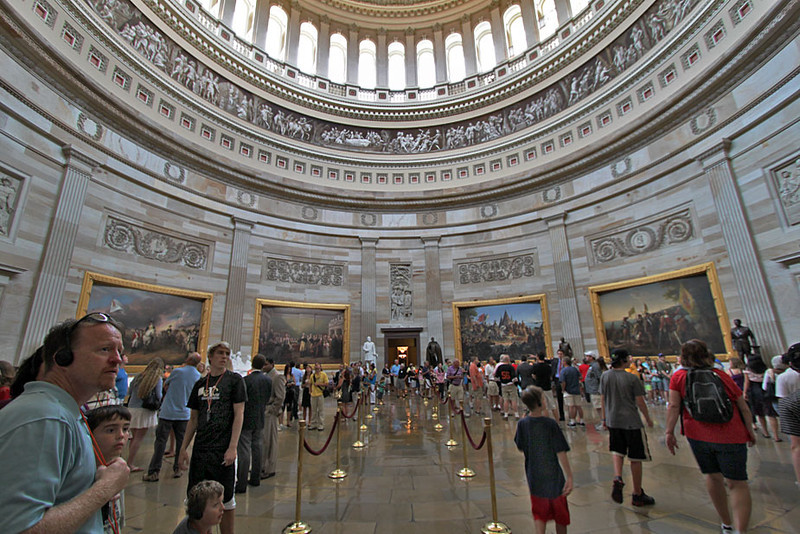 The Capitol building is one of the most famous in Washington DC. But do you know details of this all-important building for the world? Fasten your seat belt and come with us on this tour through the interior of one of the most powerful buildings in the Earth. We'll reveal all the secrets of the place!
The interior of the Capitol is divided by the central rotonda (covered by the famous dome), with two small rooms next to it. It was in these that the House of Representatives and the Senate functioned until the 1850s. The difference in the size of the rooms for the plenary sessions currently used shows us how important the decisions taken by these men and women have grown.
The central lobby of the Capitol is full of symbologies. Among the most interesting are the eight huge paintings of key moments for the development of the United States as a nation. This site emanates the aura of the American dream of freedom!
Besides the rooms and lobbies used by deputies and senators there is an underground secret: in the basement of the Capitol there is a train that connects several buildings of the Legislative Power. All right, it's not that secret, since the staff of the institutions use the service on a daily basis. But it's still a very interesting place!
Another curiosity: did you know that there is a crypt under the Capitol? The site was built to serve as George Washington's eternal resting place, but was never used, becoming one more tourist spot in the building. Currently, the first US president rests in Mount Vernon, Virginia farm where he lived with his wife, Martha.
However, the tomb ignored by the first American president is not the deepest part of the basement of the building. Below it is a nuclear shelter. Yes, there is a bunker designed to house people in the event of an atomic emergency (which, hopefully, will remain unused)!
Getting to know Washington DC is something we recommend to everyone! The city exudes history at every corner, and we are here to serve you with all the comfort and privacy. Trust in our services and come for the soul of the United States!